Attention: Business Owners and Entrepreneurs…
"Live event: How to Harness The Power Of Facebook To Massively Grow Your Online Store"
Facebook marketing for eCommerce businesses has changed massively in the last 6 months. If you're not up to speed you're leaving huge amounts of money on the table… (And what about when your competitors learn these new tactics?)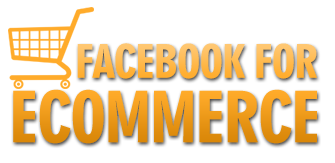 The events run for two days in
Melbourne : November 11 – 12
Gold Coast : November 13 – 14
Bayview Eden Hotel
6 Queens Road, Melbourne
11 - 12 November 2017
Q1 Resort and Spa
9 Hamilton Ave, Surfers Paradise
13 - 14 November 2017
We do 90% of Our Marketing on Facebook and Kerry's Training is Brilliant!
We are a Cheese Club. Once a month we send out a box of amazing cheese to our members – cheese that we source from all around the world.
Even though the business is only 5 months old we're growing really fast. Last month we shipped half a tonne of cheese around Australia to our members. We do 90% of our marketing on Facebook and our target market is women 25 to 40.
We also run cheese and wine events, and we promote the ticket sales as well as the Cheese Therapy on Facebook. We have over 1,000 people turn up each month to our events. We use Facebook to drive people to our website and capture their details with the Facebook tracking pixel. We then remarket to our website visitors.
Because we have a highly targeted audience our FB ad costs have come right down. I learned the Facebook strategies we've used to grow the business from Kerry, and you can see we've gotten incredible results. Kerry's training is absolutely bloody brilliant!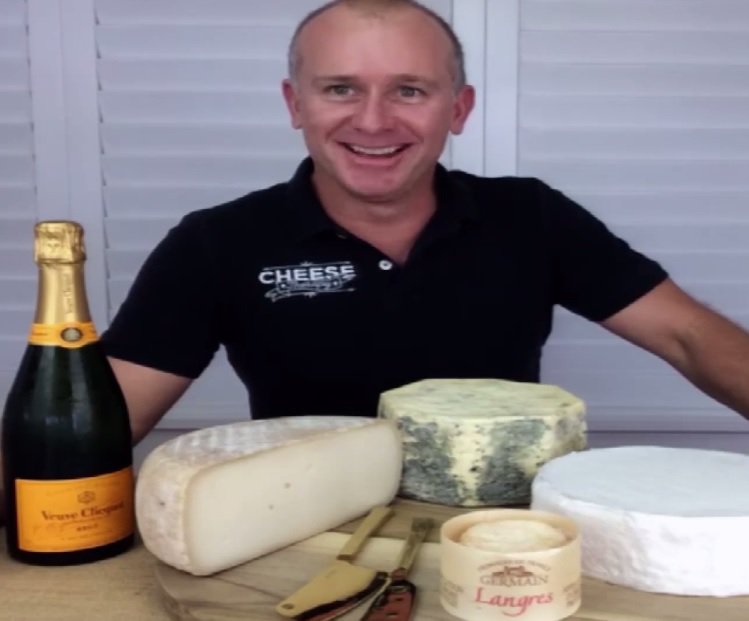 Hi, I'm Kerry Fitzgibbon. Over the last 7 years I've worked with hundreds of eCommerce businesses around Australia to help them implement the latest Facebook marketing. I'm passionate about being cutting edge when it comes to Facebook marketing. So it surprises me just how many online stores (and even other Social Media agencies and trainers) are using outdated methods.
Facebook changes so often and so fast that it's critical you keep up if you want to get the biggest bang for your marketing bucks.
I've applied what I've learned to my clients businesses. PLUS I have my own internationally successful sportswear brand, Marathon Girl, which I market on Facebook.
Together with Our Internet Secrets I've created a brand new, up-to-the-minute 2-day event. It's choc-full of the very latest in Facebook marketing for eCommerce businesses.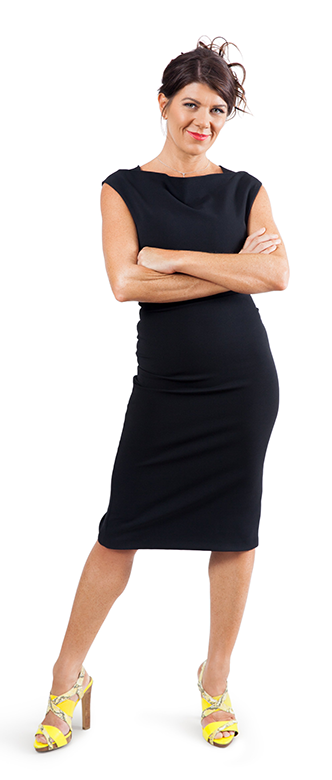 What's The Event Going To Cover?
In two days I'll show you how to harness the awesome power of the world's largest social media site in a way that will take your eCommerce business to the next level. Facebook is undeniably a fantastic opportunity for small businesses. However very few business owners really know how to use it to build their business and profit from it.
In this workshop I'll show you:
The right way to use Facebook marketing for eCommerce, and what most people are doing wrong
Six types of ads to use to promote physical products – and the ONE that works better than all of them
How to use Facebook to laser target your buying audience. Do this right and you can massively increase conversions and reduce your ad cost per sale
Case studies of businesses that I've helped grow rapidly. For example, I'll show you a cosmetics company that went from zero to $30,000 per month in just 3 months, and $65,000 just 10 months after starting
How to use Facebook ads to increase average cart value and purchase frequency, so you get more bang for your advertising bucks
The latest apps that are turning non-buyers into loyal customers – but very few people are using them
The one type of image to use in your ads that converts even better than images of your products
How to use layered retargeting to win back customers that haven't bought from you for 60 days or more
Using Facebook to create a subscription income – make the sale once and get paid every month
Facebook dynamic ads work brilliantly – but you need to do them right or you'll end up wasting your advertising dollars and leaving lots of money on the table
Three advanced Facebook advertising strategies that can massively increase your online sales – and almost no one is using them!
Examples of high-converting Facebook ads you can model from
Repeat buyers are great. But you also need new buyers filling your marketing funnel. You'll learn the quickest way to get quality new customers for the lowest cost – without having to discount your prices
We're excited that you're coming to our "Facebook For eCommerce" Workshop. It's on at .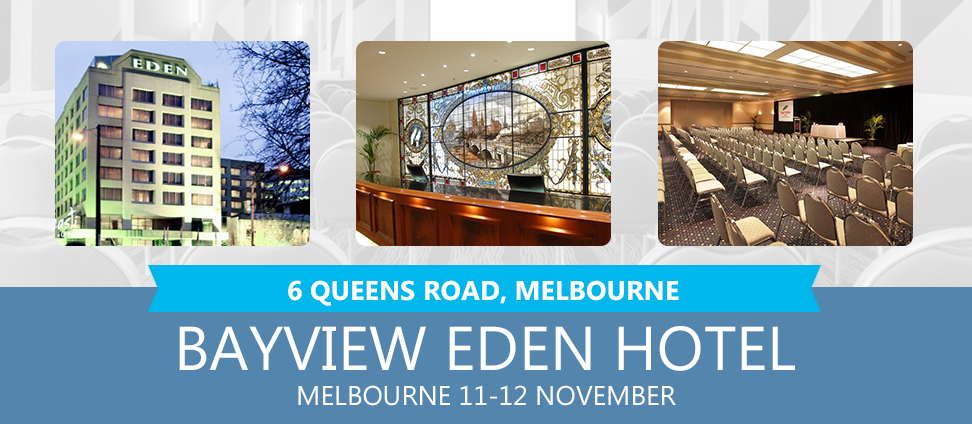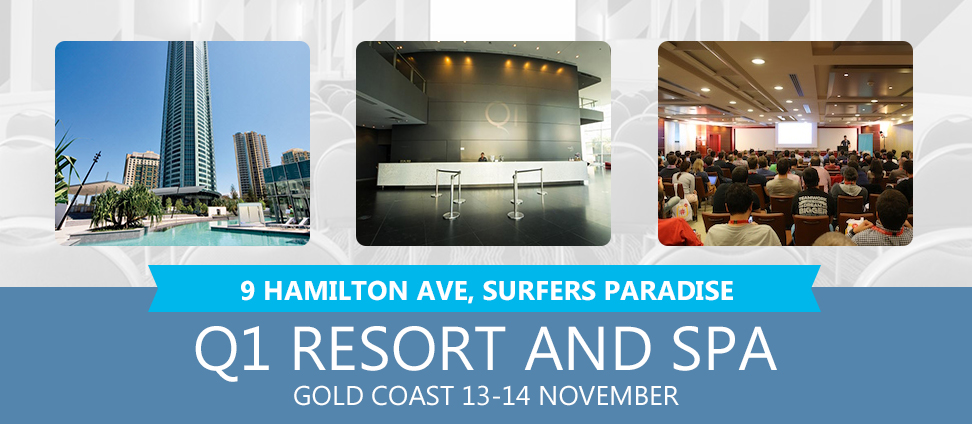 Bayview Eden Hotel
6 Queens Road, Melbourne
11 - 12 November 2017
Q1 Resort and Spa
9 Hamilton Ave, Surfers Paradise
13 - 14 November 2017
Who is the training suitable for?
You'll learn lots from this event if you fit into any of these categories:
The online store owner. You have a successful online eCommerce store that you want to grow even more. It's probably on Shopify, but may be on other platforms as well. Your online store looks great, with a fantastic range of products, but you'd like to get more traffic to it. You know that with more targeted website visitors you'll really be able to grow your brand, and your income.
The Amazon or eBay seller. You've been selling successfully on Amazon or eBay, but you're noticing that competitors are getting more aggressive and it's eroding your margins. Up until now you've been relying on Amazon or eBay to bring you customers, but you know that to succeed you need to be finding your own customers as well. You've heard that these platforms love it when you bring in external traffic, and will reward you with better rankings – you're just not sure of the best way to go about it.
The bricks and mortar store owner – You run a retail store, and you're finding it increasingly difficult to compete with online sellers. You know your products are better quality, so it's frustrating when you see your sales volume and margins shrinking, while your online competitors are nailing it with inferior products. You're keen to get online yourself, but you're so busy running your business you don't have the time to stop and learn, or go through all the trial-and-error to figure out how to do it. You're concerned that you're going to be left behind because you're not doing all the latest stuff, and you feel overwhelmed and just plain tired at the thought of adding "something else" to your already busy life.
The newbie. You've seen the success of eCommerce stores and you'd love to have a piece of the action. You really like the idea of selling physical products, and you can see how Facebook is a powerful way to grow the business quickly. But you feel a bit overwhelmed by the idea of learning a new system with all new jargon. You're maybe a bit nervous about "what if it doesn't work? I don't want to waste a lot of time, and effort"!
Ad costs dropped 62% and income doubled!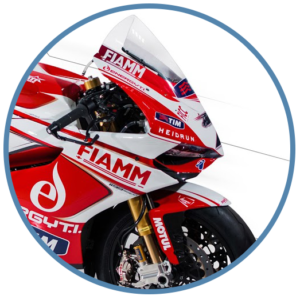 Nick Sommerlad is the owner of Motorcycle-Fairing, an online store providing after-market fairings for road bikes around Australia. He recently applied Kerry's Facebook Remarketing training, and here are the results so far:
His advertising costs dropped 23% as soon as he applied the first strategy.
After applying a slightly more advanced strategy, his costs dropped a further 62%!
His Facebook marketing now costs him only one-tenth of what he's paying on Google.
His monthly income increased by 46% in the first 4 weeks, and has now doubled since he started 8 weeks ago – and it doesn't look like slowing down any time soon!
Bayview Eden Hotel
6 Queens Road, Melbourne
11 - 12 November 2017
Q1 Resort and Spa
9 Hamilton Ave, Surfers Paradise
13 - 14 November 2017
What's different about my training?
Lots! Here are the main things people say they like about my training:
You'll learn how to use Facebook to make money – not just to make friends.One of the reasons Facebook is now such a powerful marketing tool for online stores, is that Facebook knows SO MUCH about each of its users. That means you can precisely target your potential buyers (and avoid the tyre-kickers or those who are simply not interested) incredibly accurately. As a result, you get a much higher response to your advertising. And so your return on your advertising dollars is much higher than other methods. But you need to know how to use Facebook the right way. Using out-of-date methods can be very costly – and in some cases can even get your Facebook account shut down. At the event I'll show you the best, most up-to-date Facebook marketing methods.
The 2 days cover a step-by-step process.Each session follows logically from the one before. It's not a set of random, 90-minute sales pitches.
I teach in a way that is clear, logical and simple.Because of my communication and journalism background I'm used to getting my ideas across in an easy-to-understand, systematic way. By the end of the event you'll have a clear understanding of the techniques you can implement straight away to get more targeted traffic to your online store.
It's not a "sales-fest".I'll be making one main offer, and that's to have a 1 hour conversation with me after the event. I won't invite you to "run down the back because there are only 7 of these and you need to be quick". If you're going to work with me then it needs to be the right decision for all concerned.
You'll get to learn by watching live demonstrations.It's one thing to understand Facebook marketing concepts, but you get a real "ah-ha" by watching the techniques demonstrated on the big screen. With this level of detailed knowledge, you can take the learnings back to your eCommerce business and apply them straight away.
I won't tease you with a little bit of information and then ask you to buy something to get the real stuff.You'll get practical, easy-to-implement strategies that make sense, with enough information to do it yourself if you choose.
The workshop will be interesting and fun. If you've heard me talk about Facebook before, you'll know how much I LOVE it. I have fun teaching this stuff, and as a result participants tell me they have fun learning it! I guarantee the 2 days will fly by as the secrets to growing your eCommerce business with Facebook marketing unfold.
At the event I'll make one main offer if you'd like to get some personal help from me. I have a high-level program where I work closely with you to implement the strategies you learn at the workshop. If you'd like to be considered for a place in that program (because it's quite intensive, I only take a handful of clients a year), then I'll ask you to fill out an application form. I'll then talk to you the week after the event so we can jointly decide if the program will suit you.
Please note: My high-level program has limited places and will not be available to everybody at the workshop. Entrance to the program is by application only, details of which will be given at the workshop.
Any of the "Book Now" buttons on this page will take you to the registration form. Please double check the spelling of your name, as this is what will appear on your name tag.
If you'd like to bring a friend then you can register them after you have registered yourself and hit the "Submit" button.
If you are bringing more than one person that's fine. Simply come back to this page and repeat the booking process by clicking on one of the "Book Now" buttons, and then adding the extra people.
Even though the event is free you do need to be registered to gain entry.
Scott Ferguson
At long last I know exactly what works
Andrew Kavanagh
I thought I knew everything about Facebook…..I was so wrong
Adrian Wright
Fantastic 3 days, so much useful content
Greg Vinall
I can now reach thousands of fans for a few dollars a week. That's awesome
Bayview Eden Hotel
6 Queens Road, Melbourne
11 - 12 November 2017
Q1 Resort and Spa
9 Hamilton Ave, Surfers Paradise
13 - 14 November 2017
This event is in no way sponsored, endorsed or administered by, or associated with Facebook™.
The testimonials on this website are from real and satisfied clients. However their results may not be your results.
Specific results can not be guaranteed and results may vary from person to person